Frequently Asked Questions
What can be registered?
Any original work, will or possessions.
Who has access to my registration?
Only you! Upon receipt, your work is immediately encrypted and placed in long-term storage. We have multiple secure redundant storage systems to ensure your information is protected.
Can titles be registered/protected?
Titles cannot be protected.
Can I add to/update my registration after registering?
The primary purpose of registration is to establish the completion date of your original work. Once a work is registered, the registration file cannot be modified or altered in any way. (Writers: New drafts are registered separately. Earlier draft registrations should not be deleted as they establish date/time of initial creation.)
What is your fee & how long is my work registered?
We now offer annual subscription tiers starting at $14.95 (USD). In addition, we offer a permanent registration option for a single intellectual property registration at the rate of $39.95 (USD).
What about works registered with ProtectRite before you became a subscription service?
Prior ten-year registered works with expiration dates will remain accessible through expiration date. ProtectRite customers who have existing registrations with expirations will be able to easily migrate their registered works on or before expiration into the new subscription system.
Prior works registered as PERMANENT will always be accessible at no additional charge should a registrant choose not to become a subscriber.
How does ProtectRite compare to the Writer's Guild?
ProtectRite intellectual property registration offers the exact same protection as the Writer's Guild registration service for longer terms. Like the WGA, ProtectRite does not make comparisons of registration submissions or give any legal advice or confer any statutory protections.
Is registering with ProtectRite or the WGA a US Copyright?
Only the US Copyright Office can issue a formal copyright, however, US law states that when you affix your name and date to an original work you are automatically entitled to copyright protection. In the US court cases where our type of registration has been presented as evidence, it has been accepted as a copyright. Many writers register with us for instant peace of mind and as an added protection so they can begin showing their work immediately.
We want our registrants to be well protected and do advise that writers explore filing final drafts of their original works with the US Copyright office too. Writers should always save all correspondence with anyone you share your work with. The ability to prove someone saw your work is often critical in an infringement case.
What format should my registration file be in?
We accept all formats but please submit/upload only one file for each registration, with the exception of valued possessions where you are allowed to upload up to 6 photographs. You are responsible for maintaining any software required to access files in the formats you have submitted. We do not modify registration files, only encrypt and store exactly what you have submitted.
Protect your original work,
will or valued possessions NOW!
Instantly establish proof of the date and time-of-creation of your original works. Store your will for secure distribution to your heirs and register your valued possessions to assist in insurance claims.
Register Now!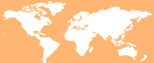 We accept registrations from registrants worldwide!