User Agreement / (TOS)
Term
At the time of registration, you authorize us to destroy your file without further notice to you on the expiration date or cancellation of annual subscription plan in the event you choose not to renew.
THIS DOES NOT APPLY TO LEGACY PERMANENT REGISTRATIONS WHICH NEVER EXPIRE.
Storage & Safekeeping
ProtectRite registration is a service. Its purpose is to help in establishing the completion date and the claim to authorship/creation of a property. ProtectRite registration is not a formal copyright and does not provide statutory protections. National Creative Registry's ProtectRite service assumes that you have kept, and you acknowledge that you have kept, a copy of any materials uploaded to us. Although ProtectRite will exercise reasonable care to protect the registration file and the record of registration, it accepts no responsibility for loss, corruption, or destruction of the submitted file or the registration records. In the unlikely event that the manuscript file is destroyed, damaged, corrupted, or lost, due to National Creative Registry's failure to exercise reasonable care or by reason of any other cause whatsoever, it is agreed and understood that the maximum liquidated damages for the loss of any individual file is and shall be $0.01 USD. National Creative Registry encrypts and stores registration files on separate systems to insure redundancy. We have never lost a registration! National Creative Registry stores files in the format submitted. IT IS THE REGISTRANT'S RESPONSIBILITY TO MAINTAIN ANY NEEDED SOFTWARE OR LICENSES TO ACCESS ANY GIVEN FILE'S CONTENTS IN THE FUTURE.
Encryption
PROTECTRITE REGISTRANTS AGREE NOT TO UPLOAD ANY FILE UTILIZING THIRD-PARTY ENCRYPTION OR PASSWORD PROTECTION.
Emergency Copy or Withdrawal
Requests for copies of registered material can only be made by the original registrant via the online system from the account listed upon the registration. It is understood that registrant will submit registrations using his/her legal name. If a registrant is deceased, proof of death and written consent of his/her representatives or heirs must be submitted to access registered materials or trigger distribution of a will to heirs.
Resale of our Services
Entities wishing to resell any of our services must contact us to establish custom terms. We reserve the right to terminate any account we determine is reselling our services.
Revisions
National Creative Registry, Inc. reserves the right to modify our TOS (this User Agreement) at any time and without notification.
Renewal
All subscription plans auto renew within 30 days of expiration for a new 1 year term.
Upgrades and Cancellation
Plan upgrades are charged at time of upgrade a pro-rated fee to cover additional cost of new plan up to current plan annual expiration and then renew at regular selected plan rate.
Cancellations are processed at the end of 1 year plan term and we do not issue refunds for early cancellation of any plan.
Arbitration
In the event of any claims, customers agree they will be settled through arbitration in California, USA.
v3 - 6/1/17
Protect your original work,
will or valued possessions NOW!
Instantly establish proof of the date and time-of-creation of your original works. Store your will for secure distribution to your heirs and register your valued possessions to assist in insurance claims.
Register Now!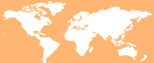 We accept registrations from registrants worldwide!