How It Works?
ProtectRite registration is fast and easy and can be completed in minutes. Just select a password, pick the plan that best suits you and upload your files.
Intellectual Property
Create a digital timestamp that assists in establishing proof of completion date and provides a documented record of your claim to authorship, ownership and creation. If someone steals your work and you take legal action, ProtectRite will provide a copy of the registered materials to the court or arbitration (upon your authorization) with testimony as to the exact date and time of registration. ProtectRite registration also provides the security of long-term storage. In the event that your original file is lost or destroyed, we provide free emergency retrieval service.
Last Will and Testament
You can also register your last will and testament and specify heirs to receive copies.
Valued Possessions/Collectibles
Valued possessions can also be registered with pictures that can include receipts and other documentation, simplifying insurance claims.
Protect your original work,
will or valued possessions NOW!
Instantly establish proof of the date and time-of-creation of your original works. Store your will for secure distribution to your heirs and register your valued possessions to assist in insurance claims.
Register Now!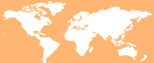 We accept registrations from registrants worldwide!