ProtectRite Subscription Pricing Plans
Up to 3 total registrations*
Up to 7 total registrations*
Up to 20 total registrations*
Up to 60 total registrations*
ProtectRite One-Time Permanent Registration
Register Single Original Work
(NO ANNUAL SUBSCRIPTION PLAN REQUIRED)
$39.95
Once - Never Expires
(Only for Original Works**)
* An original work like a screenplay, your will and a single valued possession registered would count as 3 active registrations.

** WILLS AND POSSESSIONS CAN ONLY BE REGISTERED BY CUSTOMERS ON ANNUAL SUBSCRIPTION PLANS.
Protect your original work,
will or valued possessions NOW!
Instantly establish proof of the date and time-of-creation of your original works. Store your will for secure distribution to your heirs and register your valued possessions to assist in insurance claims.
Register Now!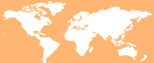 We accept registrations from registrants worldwide!