File Formats to Register
We accept all formats but please submit/upload only one file for each Intellectual Property or Will registration. For Valued Possession, you will be allowed to upload up to 6 photos of the possession which can include a picture of the original purchase receipt.
When you register, you will be prompted to select the file on your hard drive which you wish to upload. You are responsible for maintaining any software required to access files in the formats you have submitted. We do not modify registration files, only encrypt and store exactly what you have submitted.
Protect your original work,
will or valued possessions NOW!
Instantly establish proof of the date and time-of-creation of your original works. Store your will for secure distribution to your heirs and register your valued possessions to assist in insurance claims.
Register Now!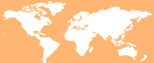 We accept registrations from registrants worldwide!