Who Uses Our Service?

National Creative Registry was initially founded in 1994 to serve the intellectual property protection needs of writers, helping them to protect their screenplays, novels, outlines, treatments, ideas, poetry, articles, stories and rough drafts. ProtectRite was formed in 1999 to expand our services globally to other fields.
Any original work created in any program can be registered. Our registrants now include:
Accountants
Advertising Execs
Attorneys
Composers
Corporate Directors
Developers
Doctors
Engineers
Entrepreneurs
Graphic Designers
Inventors
Lyricists
Photographers
Poets
Producers
Psychiatrists
Scientists
Screenwriters
Software Developers
Songwriters
Studio Execs
Web Developers
Web Site Owners
Writers
Any original work, records, will or valued possessions can be registered including but not limited to:
Original code
HTML/Web pages
All word processor formats of writing
MP3 and WAV files
Business plans
Logos (to establish first usage)
Proposals
Corporate documents
Records
Images (.gif, JPEG, Bitmaps, etc.)
Invention descriptions/diagrams
Protect your original work,
will or valued possessions NOW!
Instantly establish proof of the date and time-of-creation of your original works. Store your will for secure distribution to your heirs and register your valued possessions to assist in insurance claims.
Register Now!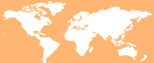 We accept registrations from registrants worldwide!